One June 11 2016, Connecticut will have an open house. Attractions, museums, galleries and organizations in towns and cities all across Connecticut will be opening their doors and welcoming visitors with discounted or free admission, giveaways, special offers, hands-on activities for the kids and more. It's a great way to discover or rediscover all that is happening in our state.
All you need is a Connecticut Drivers licence to recieve the discounts on admission.
Visit this link, and choose the town for events.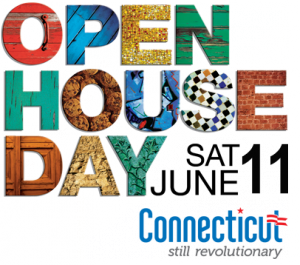 Some attractions are:
Gillette Castle State Park – East Haddam- free admission
Dinosaur State Park – Rocky Hill – free admission
Deacon John Grave House – Madison – 1685 house heath cooking demonstations
Many others.
check out the ctvisit.com site link for more